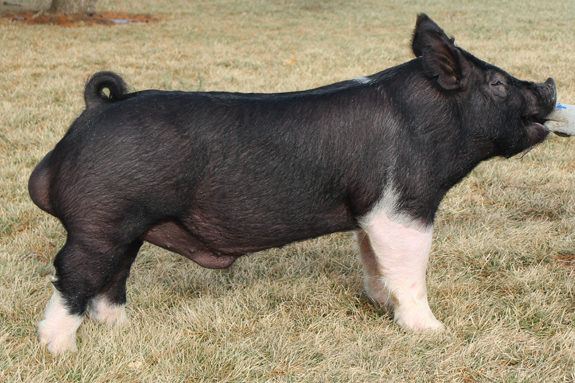 Goosebumps
Dirty Secret x Distinct (164-4) x Gone Viral (85-12)
Stress Status: Unknown
Housed at: Heimer Hamps
Semen: $300/dose – Contract pricing available
TO ASK QUESTIONS ABOUT THE BOARS, CONTACT KARL PETER (217) 653-3941
TO ORDER SEMEN OR QUESTIONS ABOUT SHIPPING OR PAYMENT, CONTACT CATHY GIESEKER (660) 676-7340
Named in the crate and never has disappointed. Incredible appetite, look, build and ALL THE EXTRAS! Continues to see heavy use at HH.
Notable Wins:
Champion Cross Barrow :: 2020 NJSA SE Regional
Champions Sired By Goosebumps
Semen Request
This form will serve as a request only. It is not an official order. After submitting this form, you will be contacted to verify your order. If you would prefer to call in your order, please call Karl Peter at 217-653-3941.