A Landrace bred gilt was the very first sow I could call my own. She was a gift from John Drebes on my thirteenth birthday and I'll never forget the day when he arrived at the farm unannounced to unload "Susie." The sowherd on the hill in Taylor, Missouri has since evolved but the memory of John and his kindness will forever inspire me. Years of reflection have allowed me to realize the countless number of breeders who have helped me achieve success in this business. Several have opened a gate at their farm to a special female they probably should not have sold. Many more have offered their advice, counsel and opinion when I needed direction, and there are a handful of special people who were willing to help me finance my dreams.
So many have contributed so much and I've reached a point in my career when I want to give back what was so graciously given to me. I truly believe there are talented, deserving individuals out there who are looking for their start and I hope this program can provide the foundation. Over time, I've seen several sows make an impact but perhaps none greater than my first.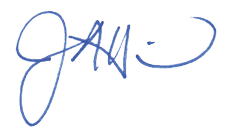 ---
PROGRAM OVERVIEW
The acHHieve entrepreneurial program accelerates relevant, sustainable showpig operations… The acHHieve entrepreneurial program is designed to prepare driven and promising entrepreneurs with the skills and knowledge needed to launch a showpig operation. The mission of the program is to accelerate the formation of a relevant, sustainable business.
The acHHieve program offers a jump start in offering a genetic base that is known and respected within the industry. The selected individual(s) will begin their venture with gilts that possess marketability as well as work with Jesse to learn how to assess current markets to breed hogs that are both phenotypically sound and genetically valuable in an ever-changing, subjective marketplace.
The selected individual(s) will work with Jesse and other mentors to develop an innovative and sustainable business model. There are not many who have successfully endured the challenges of the show livestock business year after year after year. This program will evoke critical thinking needed to plan for long term success as well as unforeseen circumstances that arise with the nature of the business.
The selected individual(s) will work with Jesse to learn first-hand all aspects of the business including topics of health, genetic selection, business strategy, marketing, operations, finance and more. Through program participation, the selected individual(s) will develop the skills they need to compete in a competitive business environment by enlarging their entrepreneurial toolkits and expanding their networks. The selected individual(s) will meet as needed with Jesse and other mentors, if applicable, to identify, design, implement, and lead their new business creation.
Arguably the most valuable asset of the acHHieve Entrepreneurial Program is our network of partners, consultants, and sponsors all available to help the selected individual(s) execute their ventures. These partners have generously made available the same product and services that currently provide HH the edge needed to stay ahead.
To request application fill out the form included at the bottom of the page.
GUIDELINES
The selected individual(s) 

will select 5 gilts from a predetermined group of purebred and crossbred gilts

. 

This is a 2-year program in which candidates must pay back the predetermined value of $10,000 by the conclusion of the program.
Applicants must be employed or pursing higher education – ** high school students – including soon-to-be graduates – are not eligible.
Applicants may currently own sows or be involved in pig production, however they must demonstrate 'need' 

as it pertains to this program

 and if interviewed.
Timeline
Applications are due September 1, 2016
Applications will be reviewed by a 3-person committee
Selected finalists will be interviewed
Chosen individual(s) will be named sometime in October, 2016