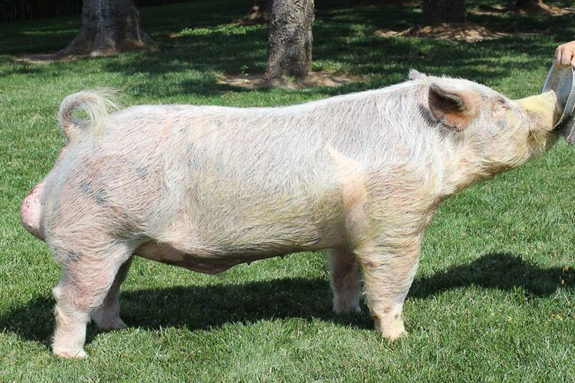 Honey Nut
Vendetta x All In x Droppin' Swag
Stress Status: Unknown
Bred by: Lindner Showpigs
Housed at: Heimer Hamps
Semen: $250/dose – Contract pricing available
TO ASK QUESTIONS ABOUT THE BOARS, CONTACT KARL PETER (217) 653-3941
TO ORDER SEMEN OR QUESTIONS ABOUT SHIPPING OR PAYMENT, CONTACT CATHY GIESEKER (660) 676-7340
$30,000 purchase at the '19 Exchange. Impressive siring resume in his first crop including the Reserve Grand Barrow at '19 FTW and several class winners at TX Majors.
*NOTE, based on our experience so far, we are using Honey Nut with confidence for farrowing-ease on gilts*
Semen Request
This form will serve as a request only. It is not an official order. After submitting this form, you will be contacted to verify your order. If you would prefer to call in your order, please call Karl Peter at 217-653-3941.