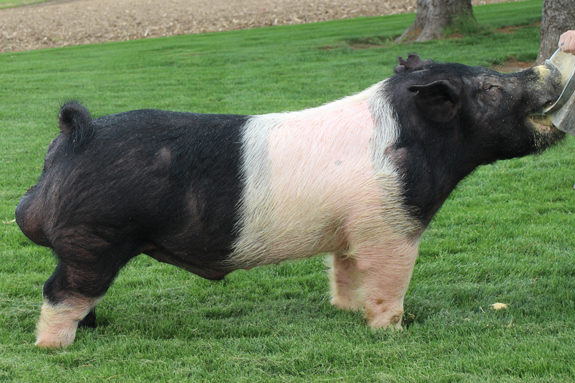 Kingpin
King of the Hill x Dirty Secret (278-9) x Swagger (9-2)
Stress Status: Unknown
Housed at: Heimer Hamps
Semen: $500/dose
TO ASK QUESTIONS ABOUT THE BOARS, CONTACT KARL PETER (217) 653-3941
TO ORDER SEMEN OR QUESTIONS ABOUT SHIPPING OR PAYMENT, CONTACT CATHY GIESEKER (660) 676-7340
Dam is a littermate to the Grand Overall '18 National Western and favorite Dirty Secret daughter retained to date. Mate barrow to Kingpin won his class at '19 Rodeo Austin. In very limited use, several of our top sellers in the fall '19 sale season were sired by Kingpin – including our lead off at Battle for the Banner, lead off at Major League and our $15k gilt at Perfect Timing, among others.
*Note, Kingpin is a maternal brother to Prison Rules*
Champions Sired By Kingpin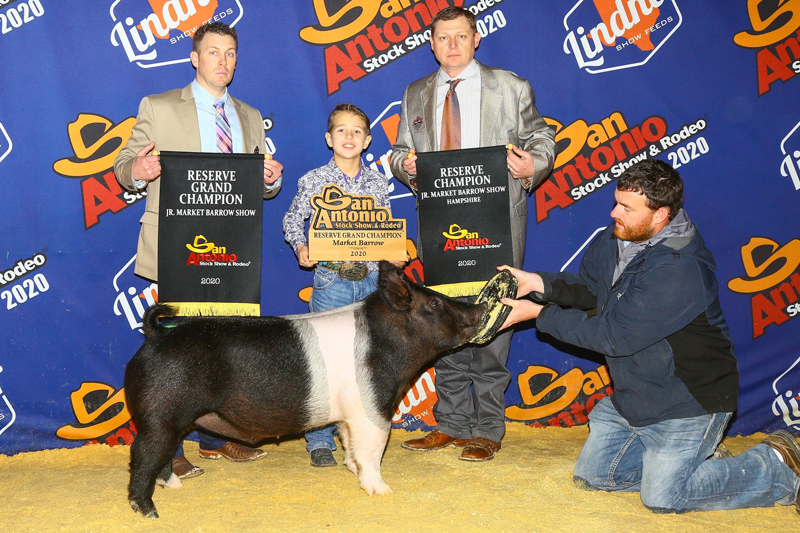 Reserve Grand Champion Barrow
2020 San Antonio Stock Show
Shown by: Brendan Gross
Placed by Brockman Farms
Semen Request
This form will serve as a request only. It is not an official order. After submitting this form, you will be contacted to verify your order. If you would prefer to call in your order, please call Karl Peter at 217-653-3941.