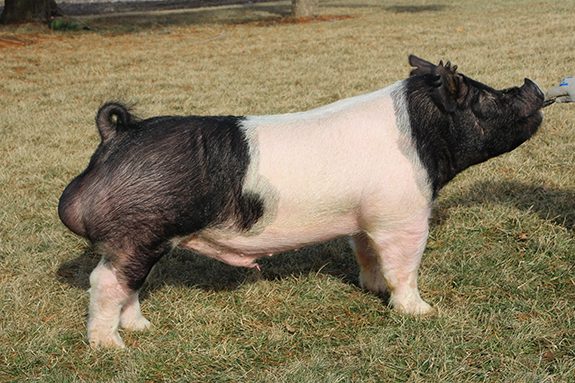 Octagon
Incline x Ante Up (240-12) x Hillbilly Bone (108-10)
Stress Status: Unknown, test pending
Housed at: Lackey Livestock
Semen: Contact Monica at (940) 256-0862 for pricing and availabilityOut of the same sow as Little Bro & King of the Hill! Octagon is sired by Incline, the Distinct son we bought from Knauth at the Crossbred Classic. Incline did a great job in his first crop but unfortunately that's the only crop we had. If you're wondering how he got his name, it's real simple, his RIB CAGE is big, expansive and next level! We believe this one has a place and we are anxious to get his first litters on the ground.